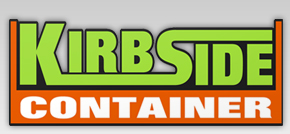 OUR SERVICES INCLUDE:
RESIDENTIAL & COMMERCIAL DUMPSTERS
|
CONSTRUCTION SITES
|
PRECIOUS METAL RECYCLING
|
CONCRETE RECYCLING
|
SCRAP METAL RECYCLING
Faster response time.
We know your time is important. You can't sit around waiting for a dumpster to arrive. We'll have you tossing trash in no time.
Free Quote
Give us a call, or use our online quote form. No job is too big or too small.
Call
Call 260-633-1900 and talk to a real person, not a recording. Not only are we the fastest dumpster service, we give you the most personal service.
E-mail
Send us a message through our online contact form.
What they're saying...